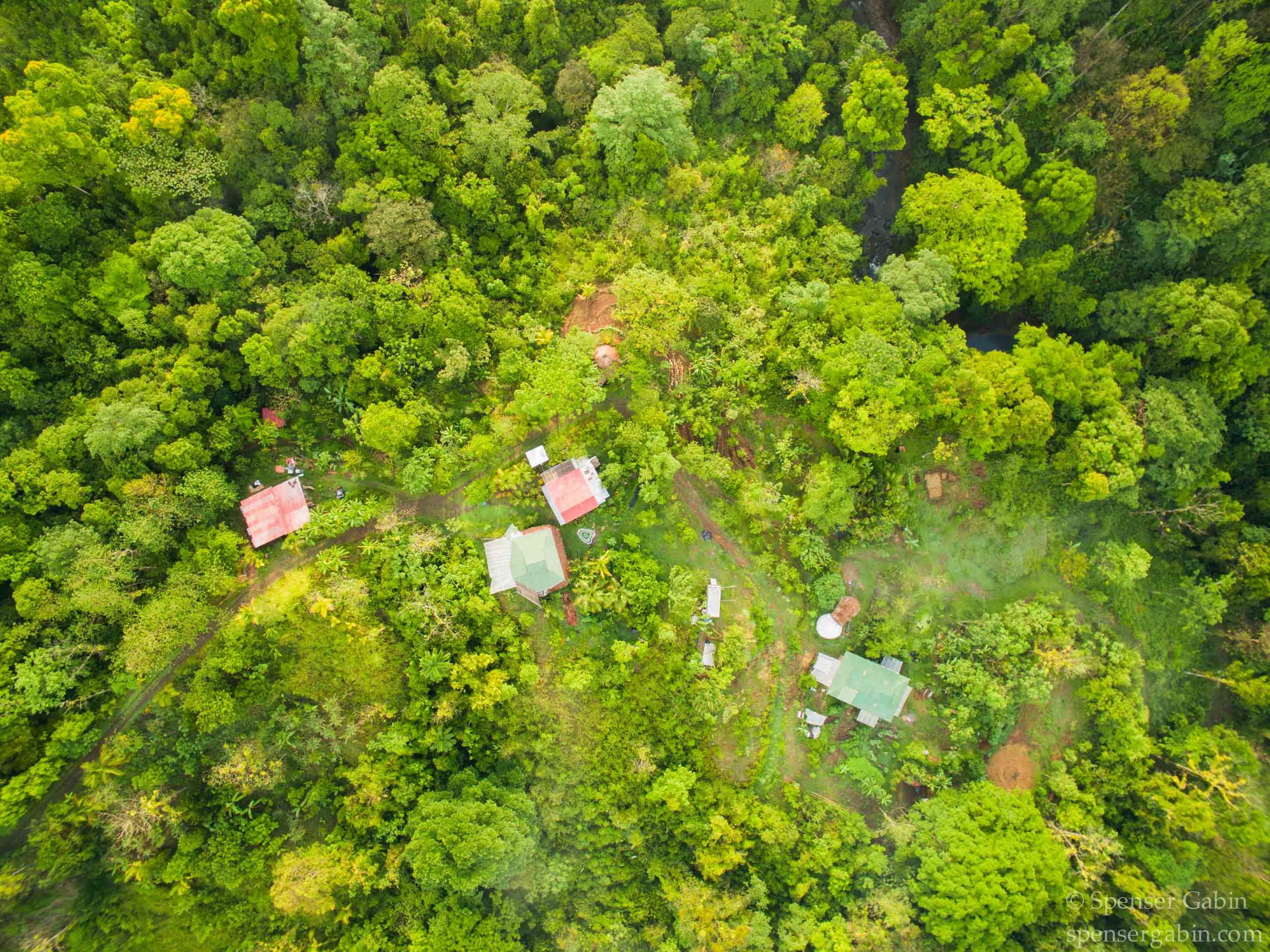 Several months ago I began living in an intentional community in the jungle of Costa Rica called VerdEnergia. I brought my 5D Mark III with me and got some great shots of the area, but because of the mountainous terrain and heavy tree cover, it was really difficult to get shots that gave you an overview of the environment.
I had used drones for real estate and other industries in my previous video marketing job and was generally skeptical about whether they were little more than a gimmick for most projects. I had found a lot of sensationalism and overhype surrounding them: a lot of people thought that just having drone shots in your video made it a good video, or that you should use drone shots just because you have a drone, not because it actually makes sense.
That being said, this landscape screamed to be filmed with a drone. The shots I've been able to get are utterly unachievable without a helicopter, and some would probably be nearly unachievable even with one. The work of getting this puppy down here was well worth it—despite nearly having a conniption trying to get the firmware to update before my return flight back to Costa Rica.
My advice—call a local repair shop for help with updating the firmware out of the box. DJI's instructions are confusing and in some cases just plain wrong.
Most of all--take your time and remember that this is a long-term investment, not a toy. Don't take stupid risks and fly in crappy weather or other stupid shit. I was testing out the drone's top speed (allegedly 50 MPH although I've only been able to get around 40 MPH) and nearly flew the thing into a tree.
Pros:
Outstanding image quality (both photo and video)
Ability to operate aircraft and camera separately
Excellent operation capabilities—smooth, fully customizable controls
Kickass build
Excellent stabilization
Cons:
Firmware updating is extremely finicky and tedious
Relatively expensive ($2500, supported device not included) compared with the Phantom 3 Professional & Phantom 4
A steep learning curve for those who haven't flown before
Takeaway Tips:
Make sure you buy a supported device: I tried to use my new Galaxy S7 Edge and it did not work. DJI may update their App to support it in the future but in the meantime I'll have to use my iPad mini 2—which has worked very well.
If you run into trouble, contact local drone repair shops instead of DJI Support, who may take the cake as having the most laughably horrendous support offering ever. I had people give me conflicting advice, hang up on me, say things that ending up seeming patently false. And don't even get me started on their chat support, their responses don't even past the Turing Test, and it probably is an actual human being on the other end.
Don't panic if the gimbal doesn't work properly after flying through clouds or moist areas (i.e. all day everyday in Costa Rica)
Read the manual—actually do it, it's worth it.
If you do end up buying the Inspire One and you'd like to support more posts and reviews like this one, please purchase it through this Amazon link; you won't be charged an extra cent and it will make more content like this possible.